Today I'd like to introduce you to Pete Morin and his debut novel,
Diary of a Small Fish
. I know Pete from
AQC
and
Authonomy
, where I was privileged to read snippets of DOSF some time ago.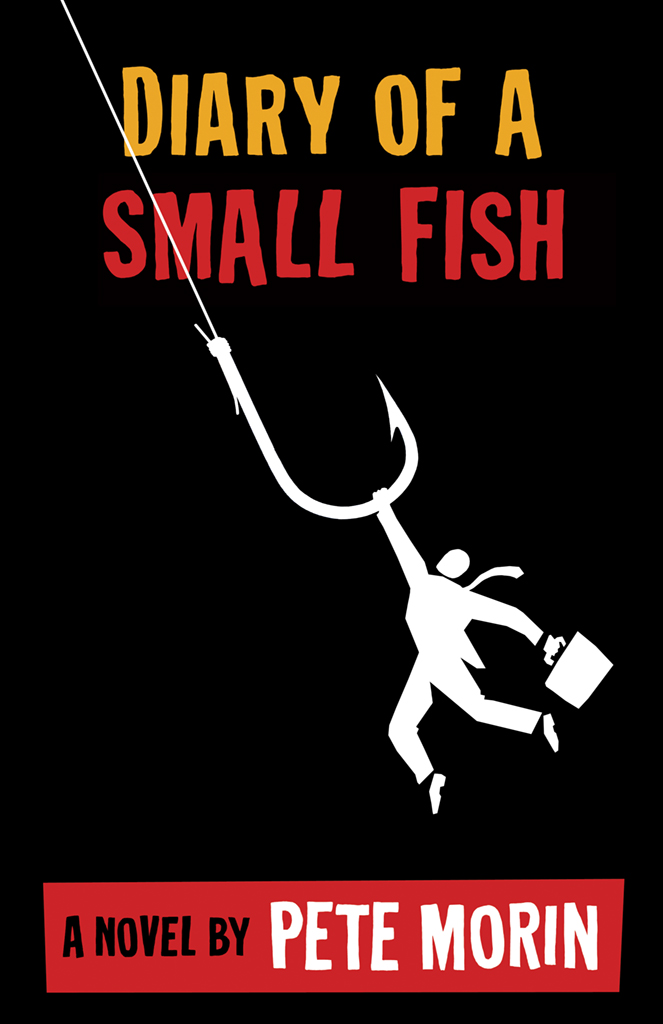 When Paul Forte is indicted by a federal grand jury, everyone suspects prosecutor Bernard (don't call him "Bernie") Kilroy has more on his mind than justice. Then the FBI agent in charge of Paul's case gives him a clue to the mystery: Kilroy is bent on settling an old family score, and he's not above breaking the law to do it.




Paul is already dealing with the death of his parents and divorce from a woman he still loves. Now, with the support of an alluring grand juror, Paul must expose the vindictive prosecutor's own corruption before the jury renders a verdict on his Osso Buco.
Diary of a Small Fish
was released today in ebook format, and will be forthcoming in paperback. If you click the book cover above, it will take you to the Smashwords purchase page where you can read a sample and buy the book in any format you desire. And you
should
buy the book!
Full disclosure: I have not read the entire book yet, but I hope, dear readers, you know by know that I don't promote authors or books I don't believe in. If you like crime fiction with suspense and a bit of that lovey-dovey mumbo jumbo (my favorite kind of mumbo jumbo!) then Pete won't disappoint. He has a straightforward, shoot-from-the hip kind of style, with just the right amount of quirk. I wholeheartedly recommend you check out this book, and keep your eyes open for more from Pete in the future. In addition to DOSF, you can find some of his short fiction on Smashwords as well. Tell Pete I sent ya!
I will post a proper review of DOSF in a few weeks' time (after I review a few other books that I just haven't had the time to finish reading yet). If you read DOSF, I hope you'll come back here and let me know what you think, but most importantly - review it on Smashwords, Amazon, Goodreads, your blog, etc. and spread the word.
About the author:
Pete Morin has been a trial attorney, a politician, a bureaucrat, a lobbyist, and a witness (voluntary and subpoenaed) to countless outrages. He combines them all in this debut novel.




Pete's short fiction has appeared in NEEDLE, A Magazine of Noir, Words With Jam, 100 Stories for Haiti, and Words to Music. He published many of them in a collection titled Uneasy Living, available on Amazon and Smashwords.




When he is not writing crime fiction or legal mumbo jumbo, Pete plays blues guitar in Boston bars, enjoys the beach, food and wine with his wife, Elizabeth, and their two adult children, and on rare occasion, punches a fade wedge to a tight pin surrounded by sand or water. He lives in a money pit on the seacoast south of Boston, in an area once known as the Irish Riviera.




Pete is represented by Christine Witthohn of Book Cents Literary Agency.